WELKOM OP DE WEBSITE VAN LA HAUTE & ASSOCIATES.
ONZE WEBSITE IS MOMENTEEL 'ONDER CONSTRUCTIE', WAARVOOR ONZE EXCUSES.
VOOR NADERE INFORMATIE OVER ONZE DIENSTVERLENING EN SPECIALISMEN (BINNEN NEDERLAND EN INTERNATIONAAL),
VERZOEKEN WIJ U VRIENDELIJK CONTACT MET ONS OP TE NEMEN.
COMMUNICATIE
(RE)PRESENTATIE
WOORDVOERING / SPREKER / DAGVOORZITTER / GESPREKSBEGELEIDING
IN- EN EXTERN COMMUNICATIE MANAGEMENT
ONDERHANDELEN & LOBBY
COMMUNICATIE INTERMEDIAIR
MEDIATION
BUSINESS/ZAKELIJK MEDIATION
TEAM MEDIATION
SAMENWERKING MEDIATION
FAMILIE MEDIATION (ZAKELIJK GERELATEERD)
PREVENTIEVE MEDIATION
CONFLICT MANAGEMENT
CONFLICT BEGELEIDING
CONFLICT BEMIDDELING / INTERMEDIAIR
VERTROUWENSPERSOON
PREVENTIEF CONFLICT MANAGEMENT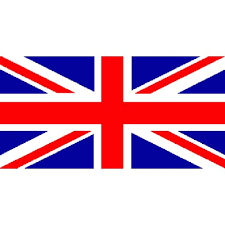 WELCOME AT THE WEBSITE OF LA HAUTE & ASSOCIATES
OUR WEBSITE IS CURRENTLY 'UNDER CONSTRUCTION', FOR WHICH WE APOLOGIZE.
FOR MORE INFORMATION ABOUT OUR INTERNATIONAL SERVICES AND SPECIALISM, PLEASE CONTACT US.
WE WLL BE PLEASED TO GET IN TOUCH WITH YOU.
COMMUNICATION
RE(PRESENTATION)
SPOKESPERSON / SPEAKER / CONVERSATION GUIDANCE
IN – AND EXTERNAL COMMUNICATION MANAGEMENT
NEGOTIATION & LOBBY
COMMUNICATION INTERMEDIARY
MEDIATION
BUSINESS MEDIATION
TEAM MEDIATION
COLLABORATION MEDIATION
FAMILY MEDIATION (BUSINESS RELATED)
PREVENTIVE MEDIATION
CONFLICT MANAGEMENT
CONFLICT GUIDANCE
CONFLICT INTERMEDIARY & INTERVENTION
COUNSELOR
PREVENTIVE CONFLICT MANAGEMENT